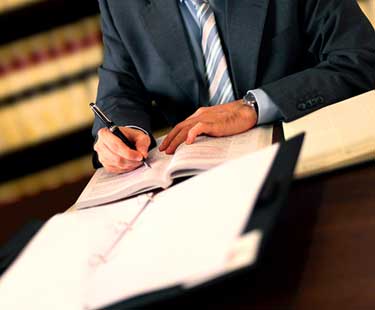 Bruce G. Goldman is a Brockton Massachusetts Personal Injury Attorney with over 30 years of experience. Upon completion of Boston University School of Law, he served 10 years as an Assistant District Attorney representing the Commonwealth of Massachusetts, and argued cases in the District Courts, the Superior Court, the Appeals Court and the Supreme Judicial Court. This is where he gained his extensive courtroom experience. Subsequently, Attorney Goldman spent 15 years doing Civil Litigation on behalf of insurance companies. Attorney Goldman is now representing clients who have been involved in accidents such as automobile accidents, slip and fall accidents, or any other type of accident where the clients sustained injuries through no fault of their own. The experience Attorney Goldman gained working for insurance companies enables him to maximize the monetary compensation his clients currently receive.
There are thousands of attorneys to choose from. Many general practice attorneys also do some personal injury work. I am an attorney who has specialized in the area of personal injury. As your personal injury attorney, you can expect the following:
An attorney who has specialized in personal injury law with over 30 years of experience.
I have worked as an attorney representing accident victims (Plaintiffs) as well as an attorney representing insurance companies (Defendants).
I understand and know the methods used by insurance companies to lower their payments. This knowledge allows me to fight for what you are entitled to receive for your pain and suffering.
I have many years of experience in handling cases including  negotiations, mediations, arbitrations, and trials which can be used to obtain the most money for you.
I work on a contingency fee basis. This means that you pay nothing (no money) until your case is completed successfully. I get paid ONLY if I am successful in getting compensation for your pain and suffering.
I offer flexible hours for appointments-evenings and weekends are available by appointment.
If you are unable to come to my office, I am available to travel to to a mutually convenient location for our meeting.
My office will handle all calls, paperwork, and negotiations with the insurance companies and their lawyers.
My office collects all evidence and records for your claim in order to present the best possible case and obtain the best possible settlement.
My office will recover your lost wages caused by the accident.
My office will make sure that your  medical bills are paid.